Our mission is to inspire people to take ownership of their lives, rewrite limiting beliefs, and start making more conscious and compassionate choices. Life is not an easy journey but with our courses, you will have a compass that will guide you to a more fulfilling and meaningful human experience
What is the self-growth platform?
The self-growth platform offers a variety of courses, carefully designed and tested, to help you with self-discovery and inner growth so that you can reach a more conscious and integrated way of living. 
Why did we design the platform?
Sadly, in schools and in most families we don't learn much about the skills and tools that make for a fulfilled and meaningful life. Our platform makes inner work accessible and simple. Whether you are looking to feel more present, more fulfilled, more connected to your sense of purpose, dive deep into your healing work, get unstuck faster, or use your inner growth to make a positive impact on the world, you came to the right place.
We use a multi-disciplinary approach in designing courses and apply evidence-based material from psychology, coaching, spirituality, and education to support you on your life journey. We make all our courses highly practical and our tools are designed to be easily applied in daily life.
Some courses will include video lessons or written or audio instructions, others will have meditations, some will offer explanations and tasks, depending on the topic we're exploring. All you have to do is to show up every day for yourself and follow the steps we give you.
We feel honoured to guide you on the journey to a more empowered and liberated life!
Iza & Jela
I would say I learnt how to love myself by accepting who I am including all my imperfections. The encouragement given during the course was amazing especially at times I felt like giving up. Guided meditation was insightful and helped me a lot.
I recommended the course to my sister and my best friend as I wanted them to learn how to love themselves as I did. Thank you for organizing such an awesome course.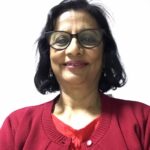 Through this course, I have gained a deeper Awareness and Appreciation for self and Acceptance/Allowance for love and life. I AM now better positioned to live from a place of Alignment, Authenticity and Authority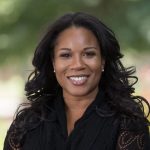 I want to say the 21-days of self-love course is really a wonderful journey for me. Although it's a little bit challenging for me,I did learn a lot from it. Those tools, affirmation and meditations from this course can be used in my future daily life.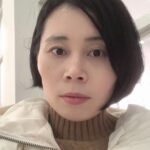 This experience was extremely helpful in a way that it taught me to understand a lot of things that I did not consider to be important for self love but it really was. It challenged me to think outside of the box and explore myself without fitting into any categories and limits. I definitely gained a deeper understanding of how to give myself love, even when it seems to be the hardest thing to do.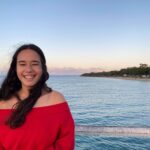 I learned that if I do not work on my unconscious beliefs on a regular basis I tend to fall back in patterns that I thought I already overcame: like the feeling of the little child inside of me not being enough, which drains too much energy. And I learned to be open about it. It's definitely not easy to show vulnerability in a world that seems only to accept people made out of steel. It is a journey and even if it's hard sometimes to work with yourself  – the rewards we will get are priceless as the quality of life improves tremendously.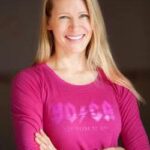 This is a wonderful course that came to me when I needed it the most. I have learned how to hug myself and I wish the same to anyone! It is an amazing journey of self-search, self-discovery and rediscovery, acknowledgement, acceptance, and gratitude. It is like choosing to walk instead of driving. It is a hard, long and scary route, but you get better shoes at the end of the road to continue your walk.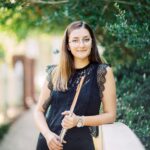 NEWS UPDATE
Latest News & Updates